The widow of a former Covington & Burling associate murdered in Washington, D.C., five years ago has agreed to settle a wrongful death suit she filed against three men acquitted last year on charges of covering up the bizarre homicide, according to sibling publication The National Law Journal.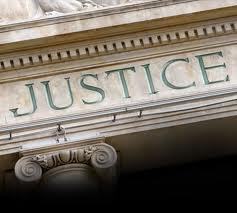 Robert Wone was fatally stabbed on the night of August 2, 2006 when a kitchen knife was plunged into his chest in a townhouse in D.C.'s Dupont Circle neighborhood. Former Arent Fox partner Joseph Price and his domestic partner Victor Zaborsky, a marketing manager behind the 'Got Milk?' ad campaign, owned the home where Wone was killed.
In November 2008, Price, Zaborsky, and their roommate Dylan Ward were indicted on obstruction of justice charges in connection with Wone's slaying. That same month Wone's widow Kathy filed a $20 million wrongful death suit against the trio accusing them of conspiring to thwart an investigation into her husband's murder.
The NLJ reports that Covington litigation partner Benjamin Razi represented Wone's estate on the settlement reached this week with Price, Zaborsky, and Ward. Razi told The NLJ that while the terms of the agreement are confidential, the deal does require the three defendants to make payments.
The obstruction of justice case against Price, Zaborsky, and Ward took place a year ago and ended with their acquittal after a five-week bench trial. The defendants have steadfastly denied having anything to do with Wone's death–a mystery that inspired its own blog–claiming that an intruder broke into the house and stabbed Wone three times in the chest.
Prosecutors and police claimed that Wone's body showed no signs of struggle and that he was likely drugged or restrained at the time he was killed, although investigators found no evidence of drugs in Wone's system or signs of restraint.
On Wednesday, Wone's widow spoke at length with The NLJ about her decision to settle the case. Wone, a former general counsel for Radio Free Asia, met his wife at a legal conference in Philadelphia. He was posthumously profiled in the Washingtonian last year.